Mission
To collect, preserve, and research ancient and historical heritage, and to present it from multiple perspectives within the context of the Archaeology and History, addressing a broad, diverse audience, so as to contribute to the knowledge and enjoyment of history and the values that it represents, as a symbol of identity for the Baltic Region.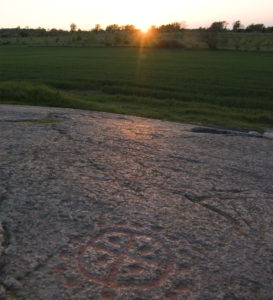 The BARC would be a premier research organization dedicated to the creation, dissemination, and conservation of archaeological knowledge and heritage. The BARC will be home for Archaeology Programs in the Baltic region.
It will provide a forum for innovative faculty research, graduate education, and academic programs at BARC in an effort to impact positively the academic, local and global communities. BARC wants to be the forefront of archaeological research, education, conservation and publication and is an active contributor to interdisciplinary research in the Baltic Region.
Vision
BARC will seek to change the social context in which archaeological research and training is conducted through the promotion of interdisciplinary research and global collaborations. Our faculty, students and Research Associates will be involved in ongoing field projects that include the development of local archaeological site museums, international student exchanges, training of national scholars, and partnerships with local communities across the globe. We envision that through this type of archaeological practice we will advance the development of a truly global archaeology.