The Bornholm Museum is a long established museum of archaeology that has carried out field archaeology in Denmark and it has been the training ground for professional archaeologist and students in field techniques for many years.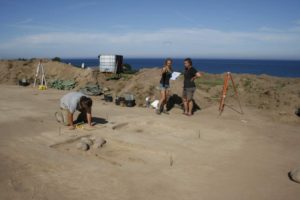 The Bornholm Museum is situated in a superb location with an amazing natural landscape and fascinating heritage – Bornholm Island is our classroom and many of our archaeology course students from around the world have interest in prehistoric and Viking heritage and seek to incorporate their archaeology field school course into a longer visit to Denmark.
The Bornholm Museum and core of the BARC has considered a broad range of archaeology courses designed to suit all interests (and budgets) – our seminars, symposiums and archaeology courses will range in duration from three weeks to ten weeks. Each one of them will be targeted at a different market – for example: Scandinavian Archaeology, Archaeology of the Baltic Region and Principles in Archaeology.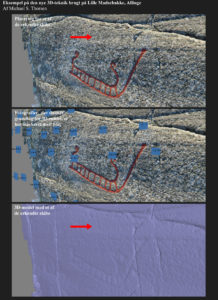 We also considering archaeology undergraduate students seeking Field Experience and Academic Credit (modular courses), older students seeking technical courses (Dig, Draw and Digitize) and potential site supervisors (Trainee Supervisor course) – we don't believe that one size fits all and so we offer a variety of archaeology courses and seminars to a variety of individuals.
Our Modular Courses will be generally taken for University Academic Credit, in the sense that students may apply to have their work in BARC recognized though our in-house assessment process – we will have a standing relationship with several universities in this regard and they issue Academic Credit to our students which then contributes to each student's degree at their home university.
A hallmark of BARC will be our reputation for the quality of our research center and field school training in the Baltic Region
In the Island of Bornholm, the BARC will cater for small group sizes with all instruction delivered directly by highly experienced archaeologists and environmental scientists.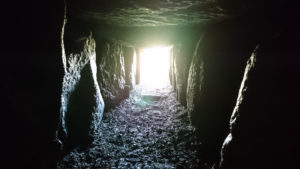 The prehistoric landscape on Bornholm consists of Neolithic settlements, massive stone-built Bronze Age Roundhouses, smaller circular and oval shaped buildings and a complex system of field walls, Viking settlements and burials and historical sites. Because stone was the building material of choice, and because the sites have been covered over by the bog for several thousand years, the state of preservation is sometimes remarkable. To date, our archaeology students and volunteers have helped to locate and excavate several well-preserved prehistoric Middle Bronze Age buildings ever found in Denmark, as well as working on a series of associated, smaller but equally well preserved Early Medieval buildings. In addition to the work on the prehistoric landscape at Bornholm, we also did a limited amount of work on a series of transhumance sites.