Education and Public Outreach
The Department of Education and Public Outreach (DEPO) serves the BARC and BM's audiences both on- and off-site, through education, exhibition development, public programming, visitor services, Web and social media, and evaluation. The department is actively involved in developing new ways to make history come alive through innovative outreach programs that will reach the widest possible number of visitors.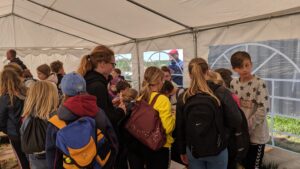 Schools visits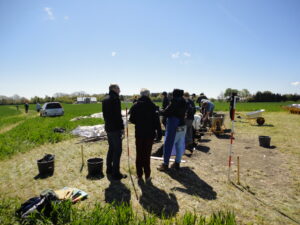 Visitors
On site exhibitions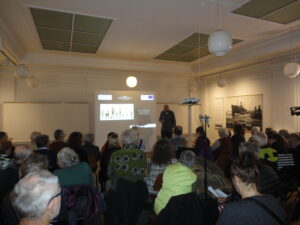 Conferences and public dissemination
Volunteer Program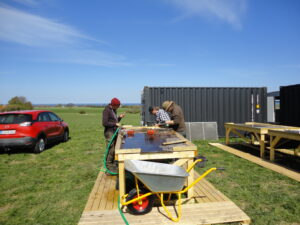 Volunteers are a vital and valued resource at the BARC. Our volunteers help on field excavations, process and describe excavation material, help in the process of analysis, digitize archival materials, maintaining databases, assist with reference service, and help with special projects. The volunteer department will discuss any needs that prospective or existing volunteers may have in order to identify the best volunteering opportunities available and to support their full and safe involvement.
De Bornholmske Amatørarkæologers (Bornholm Amateur Archaeologists)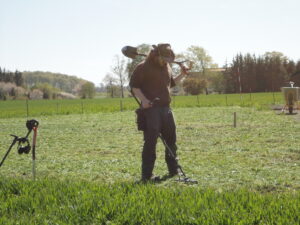 De Bornholmske Amatørarkæologer was organized in 1995 as a civil and recreational organization and incorporated, as a non-profit, non-commercial, non-partisan organization.
Bornholm Amateur Archaeologists collaborates closely with the Museum of Bornholm and other amateur volunteer archaeologists.
Bornholm Amateur Archaeologists is dedicated to the preservation, promotion, and protection for the hobby of recreational reconnaissance and prospecting with or without a metal detector.
This can be done by:
taking care of the interests of amateur archaeologists.
spreading knowledge about the archaeological work.
collaborating with professional archaeologists and museums.
raising the amateur archaeologists' knowledge, ethics and reputation.
encouraging responsible conduct and strict compliance with all local, state, and federal regulations and restrictions.
De Bornholmske Amatørarkæologers: www.dbabornholm.dk