3D Scanning for the Archaeological and Historical Collection of the Bornholm Museum
(In Perspective)
Introduction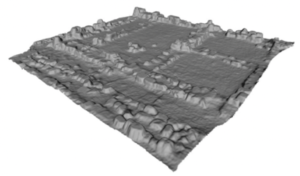 3D scanning and printing has been on the rise for the last two decades. For cultural heritage institutions this has become a must as 3D models present a valuable tool for displaying, researching, and understanding cultural heritage objects in a new and innovative way. However, these new technologies also imply new responsibilities as the museum sector has been facing not only the challenge of creating, managing, making accessible, and preserving their analogue content but also their digital knowledge capital. In recent conferences the concept of 3D models for museums has critically examined the benefits and challenges posed by forms of 3D-capture, 3D-processing, and the enrichment of those models with metadata information and their integration into museum environments. For experts and visitors alike, 3D models present a fascinating way of visualizing the past and apprehending the significance of cultural heritage objects, historic sites, and monuments. The precise documentation and sustainable preservation of valuable objects is a further advantage of the 3D technology.
The objectives
The Bornholm Museum digitization project is part of a holistic collection's management program designed to ensure long term preservation of, and access to, its collections. Since the BM Museum forms part of the new merging process with the Cultural Museum, this project will be reviewed and incorporated into a major digitization project as and when this develops.
This fundamental concept of the digitalization project began by considering how digitized collections can be used to sustain the environment, revitalize cultures, change education or cultivate civic engagement. We have also considered what impact these collections can have on key challenges the understanding of the history of Bornholm, Denmark and the Baltic Region and where these collections can spur economies and seed innovation. It has been proved that museums that know how to make digital collections accessible become more influential. Our challenge is to demonstrate how digitized collections can change the way we present Danish culture to the people and the way we do research and protect the cultural heritage from our museum.
This challenge is to make digitized collections can affect lives and support research in significant and measurable ways by: showcasing examples where digitized collections have initiated creativity, innovation and change in some area of human endeavor; exploring ways the Bornholm Museum can maximize the impact of their digitized collections; investigating ways BM can measure the impact of their digitized collections in society; and help in the research process and accesses the digitized collections and its use in databases.
The potential
The virtual representation can be viewed by visitors through an immersion experience provided through a head mounted display. In different museums of the world objects were 3D scanned and printed to provide visitors with the opportunity to touch and explore the different surfaces of museum objects that are generally forbidden to be touched.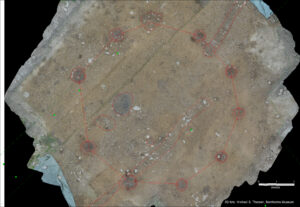 An important thematic priority considered by the BM for some years already, includes the usage of 3D scanning technologies in the field of archaeology. The time-consuming procedure of sketching archaeological context and artefacts can be replaced by different 3D scanning methods. 3D scanning has been used in archaeological material rendering the surface of rock carving monuments in a high resolution, making visible even the subtlest shapes that would otherwise be hidden to the human eye. The archaeological heritage of many museums and institutions of the world use 3D scanning for documentation and reconstruction purposes for over two decades. Thousands of archaeological artefacts excavated in recent years have been 3D scanned so far. The measuring data obtained from different artefacts can thus be compared and used for typologization. Universities, museums and other institutions have been displayed their 3D virtual models or planning to in portals on their official websites.
Archaeological and conservation research also gets benefits by the virtual data (multi-perspective images and metadata) for this allows the study of the processing of construction materials, cultural practices reflected in the use of the instruments (patina, marks caused by playing), aesthetic principles and craft techniques, for the purpose of dating the instruments, something which would otherwise be impossible without costly on-site research. A database will be established which will form the basis for historical reconstructions and, to a limited extent, for the repair/rebuilding of damaged or destroyed instruments.
The potential consider for this project is great and it is considered to be a change in the way our institution works. We're going to have to be a much more flexible and adaptable institution, because maybe the technology today will change our future. If we don't shift and move, we'll get left behind.